Disposable gloves are widely used in peoples daily life. And the disposable gloves on the market are packaged in whole bags, which is inconvenient to take out before use. It is easy to put a few disposable gloves stick together and take it out. The technical problem to be solved by the present invention is to provide a disposable glove that is convenient to take.
A disposable pe glove includes a glove body, A bag ear with a hole is arranged at the wrist of the glove body. A tearing line is arranged at the junction of the bag ear and the glove body with the through hole. And the glove is made of a plastic polyethylene material. The bag ear is provided on the back or front of the wrist of the glove body. The hole in the bag ear is a through hole, and the disposable glove can be hung with a rope or hook through the through hole in the bag ear before use.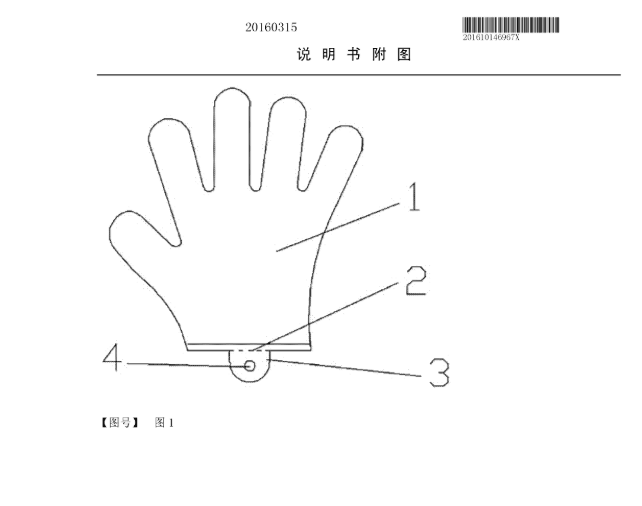 A tear line is provided at the joint of the bag ear with the hole and the glove body, so that It is easy for the user to remove the disposable gloves. The beneficial effects of the invention are: Compared with the prior art, the present invention by increasing the bag ear with holes, it is only necessary to use a rope or a hook to hang through the through hole in the bag ear before use.
When you need to use the disposable gloves, you can pinch the disposable gloves and pull them gently. The disposable gloves will be separated along the tearing line, which is convenient for users Pick it up.